Old Dover Harbour Railway Station
Project: Old Dover Harbour Railway Station – Grade 2 Listed
Client: Private Client
Survey Date: May 2013
---
Survey Brief
Carry out full laser scan survey of the exterior for the clients project team to have access to comprehensive 3D information, for evaluating their proposals, the data is also being utilised for verticality assessment of the structure and extraction of the building's footprint for internal survey work.
Survey Methodology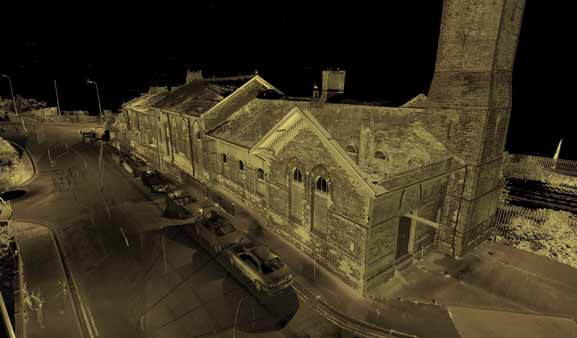 The survey carried out over 2 days captured 1 billion points of data with an interval/spacing of < 5mm. Additionally, part of the building was inaccessible due to the adjacent railway line and had to be surveyed remotely from 30-40 metres.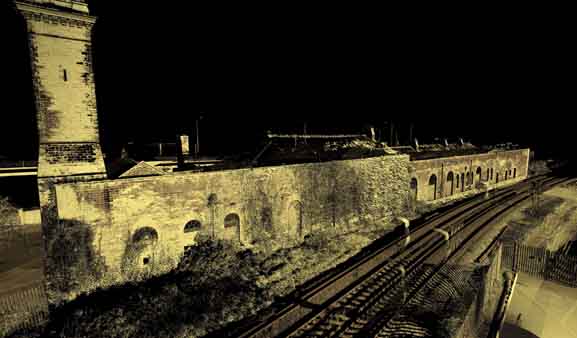 The aim is to reproduce the information in various accurately scaled formats which fully represent the building's intricate brickwork and existing condition without the lengthy task of hand drafting or 'making do' with approximately fitted oblique photography.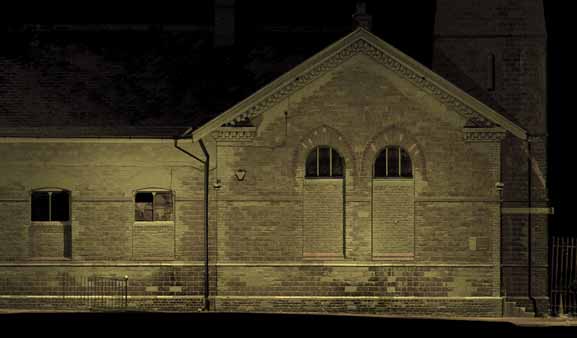 Orthographic intensity image.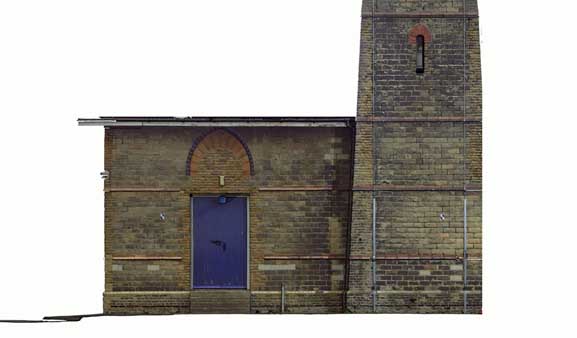 Orthographic colour image.
Ports & Shipping

Architecture

Waste Management

Civil Engineering

Local Government & Councils

Solicitors

Health Services

Renewable Energy

Churches & Ecclesiastical

Schools & Education

Landscape Architecture

Commercial, Residential & Urban Development

Utilities

Heritage & Historical

Coastal & River Defences

Railways

Highways
Dave Johnson, Eurotunnel
'We have worked with J C White for over 16 years and have found them to be professional and a very favourable company who complete al work in a timely fashion.'
Sam Jarvis, Jarvis Homes
'We have worked with J C White for over 30 years and use them exclusively on all our developments. We have constantly found them to be a professional, efficient and cost-effective company that adds value to our projects.'
CMS Enviro
'J C White is a proficient, professional, relaxed and approachable company.'
Mr & Mrs D Crawley
'My wife and I are very pleased with the survey work that you carried out and our solicitor assures us that on the evidence of your survey, our position is secure for the future. We would like to thank your two young men who carried out the survey for their polite good manners, helpful attitude and professional workmanship.'
Mr Richard A Maltby, Director Maltby Land Surveys Ltd
'I would like to say that JC White Geomatics are relatively local to us and we have come across their work over the years which has always been of a very high standard. I have interviewed a couple of their staff for membership into the ICES and have found them a credit to the profession. The company seems to have a very contented workforce with the management investing heavily into training.'
Dean Bain, Survey Manager Costain
'We have been working closely with J C White Geomatics for some 6 or 7 years now. They have proved to be accurate, honest, trustworthy and innovative. They also do what they say they will do. They are my first port of call for a wide range of external survey work.'