With a PfCO qualified UAV (drone) pilot on board, JC White can access difficult and hazardous areas with minimal disruption through UAV survey (drone survey).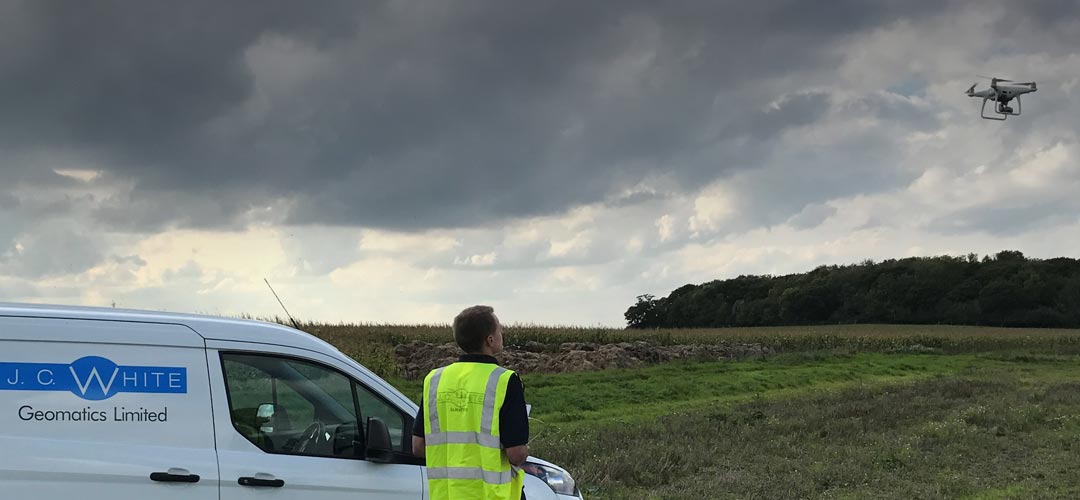 With our directly employed PfCO qualified UAV pilot we are able to provide cost effective, high quality data capture with a UAV survey. An array of different output options mean the data can be tailored to the client's individual requirements.
A UAV survey enables us to access previously difficult and in some cases hazardous areas with minimal disruption. Having a PfCO qualified UAV pilot on board means we are fully aware of the legal implications and limitations of a UAV survey to carry out all manner of survey works.
Applications for UAV survey include:
Building inspection and condition survey
Site photography/records
Geospatially corrected Orthophotos
Contour mapping/level survey
Time lapse imagery/video of construction projects
Feasibility studies & Master planning
PfCO qualification for UAV (drone) pilots
The PfCO (Permission for Commercial Operations) is issued by the CAA (Civil Aviation Authority) giving an individual authorisation to fly a UAV (drone) commercially.
For further information please use the UAV Surveys contact form below